A lot has been going on around here lately so I haven't been able to be as social but as promised I am here to share with you The Day In The Life Of A Work At Home Mom. If you've read my previous post you already know how hard it was for me to balance working from home and doing work for the home and its still a work in progress each day. In other words (the housework). I would totally get side tracked on a continuous basis, since I am a weirdo and I actually love to clean and organize I would prefer to that than what I am supposed to be doing getting the bills paid. Hmmm. Factor all of that out and you get complete lack of self discipline. I always had it in corporate America why not here. Maybe because I went from someone else managing me to me managing myself. Yeah that's it!!
Well I got my booty in gear and became an adult about it and things are working fine for me now. I print out a month's calendar, pencil in my work schedule along with anything that needs done for the kids and my month is planned.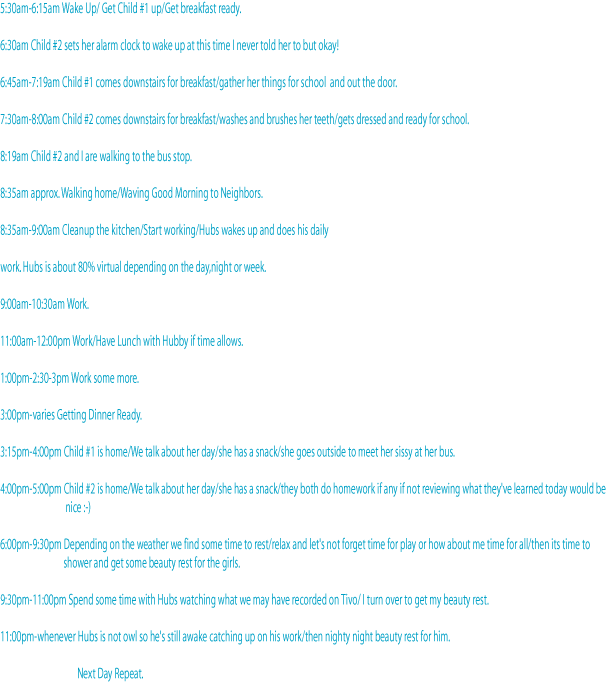 This Day In The Life listed above isn't always perfect but what is nor is it always exact. It gives you an idea of what goes on around here though. Next school year I will have both of my girls in Middle School together so we will have to create a totally different schedule. Until next time.